ATTENTION:

YOU WILL ONLY SEE THIS OFFER ONCE
Want To Stay Miles Ahead Of Your Competition and Make More Profits MUCH More Often?
With Over $3,760 Worth Of 'Not-Available-Anywhere Else', Pro-Level Designa Templates (That's Over 80 Templates!) Delivered To You Every Single Month…
You'll 80x Your Profits, Explode Your Client Base And Be Able To Sell Your Pro-Level Designs To Anyone – Instantly.
Look Like A Total Design Pro With Templates That Pop, StandOut and CONVERT For LESS THAN 33 CENTS PER TEMPLATE!
PLUS Get An Extra 500 Pro-Level Templates (EXCLUSIVE To This Opportunity!) Delivered To You INSTANTLY.(That's An Extra $23,500 Worth Of Templates In Your Pocket RIGHT NOW!)
This Special Invitation & Discount Is Only Available for A Short Time
INSTANT ACCESS TO 500+ PREMIUM TEMPLATES
You get instant access to 500+ premium high-converting templates in your first month of access – All ready to use right now. Our pro-team spends hours creating every single template so you have maximum potential…
NEW TEMPLATES ADDED
EVERY MONTH
Our team are constantly testing, tweaking and lovingly crafting amazing templates just for our members to boost their conversions. We study, optimize and closly folllow what is working right now in the marketing industry.
EXCLUSIVE RESOURCES,
GRAPHICS & EXTRAS
As we uncover the best resources, graphics libraries, and other design tools, we'll show you and share them with you too. You can unlock the secret stashes of our pro-team that you can use in your landing pages and sites.
Congratulations. You're going to be avictim of your own success.
When businesses see your Designa designs in action and the results they give them -They'll be clamouring over themselves to give you cold hard cash to get these sort of results
for themselves. And you're going to HAVE to have a template that will suit them.(Otherwise it's going to be a complete (and expensive) ball ache to create them from scratch!)
Dear new Designa user, ​
​Congratulations on your purchase of Designa
Whether you're planning on making marketing graphics for yourself or for your clients,
they're going to be some of the best converting graphics on the planet
You now have unlimited access to over 3000+ templates, access to our massive library
of stock images, fonts, icons, quotes, etc and the ability to create unlimited designs
for yourself and also for your clients using Designa, so you can start making
money right off the bat.
These 3,000 templates are yours… Just like everyone else who got in today!
These are possibly the most advanced and eye catching short video
templates till date for 2018.
But businesses, brands and market evolve. Design and Styles change every few months!
What is popular in 2018 now, might be ugly and outdated in Christmas 2018.
That's how fast design industry moves.
So as you use Designa to create videos for yourself and for your clients, you'll
need variety, updates and new styles. Not only for yourselves, but also for your clients.
Introducing
Designa Template Collective
And The Best Bit About

Being Part of The Collective…
THESE Templates Are Completely
EXCLUSIVE To You.
Not only are they our Pro-Level Templates.(Which have had more many hours dedicated to their creation and only our BEST designers have been allowed to work on these ones
and I can tell you – they're REALLY proud of them).
No one else has them

Especially not your competition.

Which means YOU stand out from the crowd

With ultra-pro looking, completely unique designs.
That you can charge clients MUCH more for.
We Have A Special, One-Time Invitation Just For You
Get 500 Stunning, Bang On Trend, Ready-to-edit,
Professional Design Templates Added To Your Account
Plus 80 New Delivered To You EVERY SINGLE MONTH!
See Some Of​​​​ The Amazing Templates You Get When You Join Today
Each month you will be getting 80 brand new,stunning, ready-to-edit-in-minutes templates!
With Designa Template

Club Membership You Get:
Access to NEW 500
Templates Right now:
The Templates Club gives you instant access to 500 Premium templates on top of the ones templates you already have. That puts your Designa account with over 3500 templates to start with.
Exclusive Access to 80
New Templates Every Month:
The Templates Club also gives you access to hand-picked and carefully designed 30 new templates EVERY single month to make sure you're always ahead of the curve and outselling everyone else.
Huge Variety In Design,
Style & Niches:
Staying one step ahead of everyone else, with Templates Club you'll have access to tons of new designs, styles and niches with Designa and more to use and also to offer to your clients moving on
Save Time, Money
& Efforts:
With our team of highly skilled designers and illustrators work for you, you won't need to
worry about researching or staying on top of
new trends. We'll handle that for you.
Much More
Affordable:
Unlike hiring someone to create new designs that you can sell or subscribing to other expensive design software, Designa Templates Clubs is 100X more affordable and gives you 1000X the value.
Each Month You Will Be Getting 80 Brand New, Stunning,

Ready-to-Personalize Templates! … That's Over $1,410 Worth

Of Design

Templates

For You Every Single Month!
Yes, that's right $1,410 worth. You CAN buy our templates from us directly if you wish.
But they will set you back $47 per template. Expensive yeah? But quality always is.And that's simply because of the intense amount of time,
money and effort that goes into producing them…Plus, for this exclusive launch period ONLY, we are going to
give you an extra 500 templates RIGHT NOW when
you get started today and these are worth $47 each!
One more thing- we're taking a little extra stress off you today too. There is USUALLY a one-off joining fee of $197 to join the club.However, for just for this exclusive launch period ONLY
We will waive the fee for you. Saving you an extra $197 today!
The brilliant truth is Just ONE EXTRA CLIENT Can EASILY pay for your
membership for a whole 12 months or maybe even the next 5 years!
But More Than Anything,Designa Template Club is a Loyalty Club​
Which means if you do decide to stay on as a member
(and fair warning: most people do as they are blown away),
then your loyalty will be rewarded with these
'Template Club member' only benefits that include:
==>VIP Template RequestSee Any Template You Like Online, And would love to see it in the template club. Just Screenshot It & Submit. Our Designers Will Add It
==>Access To Designa Facebook Mastermind
​
Introducing Our DesignaTemplate Mastermind Group
Where you will work personally with us, the team at Designa online to directly influence
the new templates you will receive every month.So YOU can make sure you have exclusive templates that work for you and your business.Empowering you to have templates that perfectly suit who you want to target and where
you want to go. The Facebook Mastermind Group allows you to learn, and share in a community of the smartest
designers in the marketing world and work directly with us at Designa.And who knows, you may also have an opportunity to work with us in person in the future!
We'd love to meet you!
Check Out The Bonuses You'll Get FREE If You Join The Template Club Today
Below Products are delivered with 100% Reseller Licenses – You can Re-Brand
them with your own name and Sell It Unlimitedly to make profits
Fast Action Bonus #1
Social Media Viral Content Builder for WordPress
The Ultimate plugin for making content viral. This automated plugin developed for WordPress can hide any content so that in order to read it the user must share it via social media channels. This has the potential to bring much more traffic to your content and turn it viral.
Fast Action Bonus #2
Sharelock: Unlock Content with Visitor Number
With Sharelock, you can easily lock and hide partial or all of your content. And the best part is that it can only be unlocked with enough visitors. Sharelock will let user unlock and unhide partial or all of your content by driving traffic to your post/page.
Fast Action Bonus #3
Viralist – Viral lists script with Facebook App
Viralist is a Viral lists website script written in PHP that lets you build a viral content website with awesome curated lists like Buzzfeed. Viralist supports a lot of media types like Photos, videos(Youtube and Vimeo), SoundCloud audio, quotes, etc.
Fast Action Bonus #4
LinkedIn Viral Social App
This viral social app can let you users connect with their LinkedIn account before being able to access a reserved content (video, article, download, etc).
Fast Action Bonus #5
Quizmaster – Viral Quiz Maker for WordPress
Quizmaster lets you create clean and beautiful viral quizzes to drive traffic to your WordPress website through sharing and social networks. Quizzes are very popular lately, they help to promote your website, raise your users' engagement, and attract new visitors.
100% Risk-Free Membership
Join us now and take your membership for a spin for the next 30 days. If for any reason you're not thrilled with the incredible value delivered, just get in touch for
a hassle-free refund.You've got nothing to lose by registering now. And a risk-free opportunity to drastically increase your profits while tapping into MULTIPLE income streams.
Click The Button Below To Join
Now For A Low Monthly Fee
Before This Offer Disappears Forever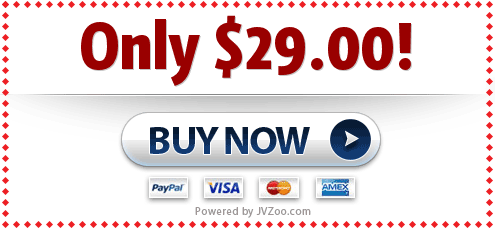 Hurry, You May Not See This Offer Again Ever
​No thanks. I'd rather run out of templates, clients and profits. And have my graphics look outdated
and stop converting after 6 months. I'll happily pay $47 per template when I want one..
And no.I am not interested in the mastermind group and othe club exclusives.
​
© Designa 2018. All rights Reserved