The World's 1st And ONLY All-In-One Graphics Software Built For Marketers, By Marketers
Say goodbye to complicated tools and over-priced designers
Ultra-fast graphics design on a robust SaaS platform

World's EASIEST to use drag and drop graphics editor – pro quality images with ZERO experience

MASSIVE library of royalty-free assets … choose from over 7.5 million graphic elements for unlimited design options

5-in-1 graphics suite: designer, ecover creator, mockup creator, scene creator, ebook creator and logo creator
Yes – I Want UNLIMITED Graphics For ALL My Projects For Just A One-Time Fee
$127 One Time Fee​
​Get 50% Off Designa
50% Discount Coupon: SPECIAL50
To Bring The Price Down to $63.50
​(Only Available During Black Friday)
100% Money Back guaranteePrice jumps to a monthly subscription as soon as this special offer expires
Special Offer

​

Get 60% Of Designa Now
Use The Coupon: SPECIAL50 To Bring The Price Down to $63.50
See why customers rave about our software solutions
Top Converting, Stunning Graphics For Any Campaign – In Minutes
Designa is the 1st graphics platform to combine unmatched versatility with point & click simplicity. No learning curve, no hiring specialists … just exactly what you need, when you need it.
3000+ Professional Templates – 100% Customizable For ANY Project
Designa Also Has You Covered With
Facebook adtemplates
Social media posts &
covers
YouTube covers & video graphics
Blog covers
Buy button templates
Webinar slides
Plus The World's 1st Multi-PurposeGraphics Platform To Include
Ecover Creator
Create beautiful ecovers for your ebooks, reports,
videos, software and many more in miuntes. 5 covr
styles and over 75 cover templates to choose from.
​Quotes Design ​Template
1-click quote engine preloaded with over 500 ​quotes templates, all instantly searchable by keyword … match the perfect message to your custom images to EXPLODE your
viral reach
1-Click Mockup Creator
Create beautiful 3D perspective design mockups and
choose from over 200 templates … a massive time-saver
for freelancers, branding and multi-campaign projects
Desk Scene Creator
Create beautiful desk mockups with drag and drop screens
and over 300 moveable items… plats, accessories, screens,
people, chairs, desk, etc.
eBook / PDF Creator
Turn ANY text file into a stunning eBook … create
compelling lead magnets while adding value to
your products & content marketing strategies
Logo Creator
Need a logo for you or your clients? Not to worry,
Designa also has you covered with our revolutionary
logo creation machine… create a logo in less than 60
seconds.
Unlimited Versatility – Choose From 3000+ Templates Or Start From Scratch
Let your imagination run wild with Designa's blank canvas …
Where you can create your very own stunning designs. Save them as templates for future use …PERFECT for building your brand and authority. Save even more time by selecting from a jaw-dropping selection of over 3000 professionally designed templates …
Whether you select the blank canvas or a pre-designed template, you can customize ANY graphic with your own images, pics … even selfies! Upload images from your local computer to the dashboard, then use the built-in editor to apply any after-effects you wish.
The Biggest Collection of
Royalty Free Images & Graphics Collection Under 1 Roof
3000+ Templates Are The Tip Of The Iceberg
Right inside the dash you can choose from OVER 7.5 MILLION royalty-free stock images, icons, fonts and graphic assets including attention-grabbing stickers and shapes …To quickly create 100% unique graphics that stand out and get the click.Every image & royalty-free asset – all 7.5 + million of them – are instantly searchable by keyword with the built-in search feature … find what you need in seconds to create winning graphics in minute.
Pick from 8 categories of stickers
Multiple eye-catching geometric shapes.
Customize ANYTHING For Graphics 100% Unique To You.
Easier Than EVER Before Possible.
Change colors, fonts, resize & reposition
…with point and click ease.
Add custom background colors, even layer images without
ANY of the hassles of existing softwares.
Designa Also Has You Covered With
15 Built-In Filters For STUNNING Designs
Just like photos, graphic images can be
enhanced with just the right filter for a different
effect. Designa has you covered with multiple
1-click filters.
Top-Converting Graphics Made 3 Step Simple
Although Designa offers unlimited options and a truly MASSIVElibrary of graphic assets… it's ridiculously easy to use.
Point & click your way to winning graphics in just 3 quick steps
Step 1
Login to the secure, cloud-based dashboard and click "add new project" . From there, choose to start from scratch or use a pre-designed template
Step 2
If using a template, just pick your category and proceed. If using the blank canvas, choose whether you want custom dimensions OR pre-configured formats with MULTIPLE sizing options for:
Facebook Twitter
Instagram
Google +
check LinkedIn
checkPinterest
checkTumblr
Step 3
Customize & ExportHere you can customize literally any & every element … add different layers …and preview the result. Then save & export to either JPEG or PNG formats … and you're ready to share your amazing new image with your audience!
Designa AlA Picture Is Worth MUCH MORE Than A Thousand Wordsso Has You Covered With
Quality graphics can be the difference between a winning or losing campaign:
Your social media content will generate 94% more views if it contains visual elements
Your articles can experience a 37% increase in engagement if they are optimized with compelling visual content business2community.com, December 2017
More Traffic. Higher Engagement. Increased Profits.
All The Graphics You Need For A UNLIMITED Profitable Campaigns
Lightning fast and
incredibly easy to use
Unlike flash-based or desktop alternatives, Designa is built on an SaaS platform for unmatched speed while being point & click simple
Unlimited versatility
select from over 3000 pro templates and 7.5+ million royalty-free graphic assets – the only limit is your imagination
Save time AND money
fire your graphic designer and save thousands each year with the 1st EVER graphics platform built specifically for marketers
100% Money Back guaranteePrice jumps to a monthly subscription as soon as this launch special expires
Watch The Powerful Demo To See How Designa Creates You Stunning Graphics
…that drive traffic, leads and sales in ANY niche
100% Money Back guaranteePrice jumps to a monthly subscription as soon as this launch special expires
It's Simple: Pictures Sell
Between us we've got over 20 years experience marketing online. And have found that graphics are the key to profits for any project. We regularly produce 100+ images each month for various campaigns. After trying it all…
Pretty much ANY graphics software released in the last 10 years

In-house design teams

Stock-image websites

check

Freelancers and specialists
Maximize Traffic
Unique and engaging images are the core of ANY marketing campaign – and pull in viewers to your social posts, blogs, paid ads and websites. Designa gives you the tools to drive traffic from MULTIPLE sources to your best offers.
Maximize Conversions
Images get your message across faster than ANY other format …And when used effectively can skyrocket your conversions.
… the brain processes visual information 60,000 times faster than text … in fact, 90% of
information transmitted to the brain is visual. Next time you're designing your FB ad or other
social media campaign, focus more time and energy on the images.
Georgemcgillvray.com, January 2018
Images & Words For A VIRAL Traffic Solution
As powerful as images are … words are what turn viewers into leads & buyers. Normally you'd
have to spend HOURS searching for the right text to plug into your images to close the deal…
Designa SOLVES this for you with an inbuilt, 1-click VIRAL quote engine pre-loaded with over 421,500 winning quotes!
With the click of your mouse you can find the most popular quotes for any topic in any niche … and overlay them
onto your Designa images. Combine both graphics AND text for an all-in-one traffic and conversion solution.
Explosive Conversions With
Built-In Infographic Templates
Infographics blend the best of both images & text for a powerful
way to deliver your marketing messages & content.
​They can also get you viral traffic FAST:
As effective as they are, infographics can be either extremely time-consuming or expensive to create. But
not for you – because Designa lets you choose from multiple top-converting infographic templates …And customize each in minutes. Enjoy higher reach & conversions with THE content format that gets liked
& shared more than any other.
The Designa Difference
Everything You Need For Unlimited Graphics … Fast. Easy. Surprisingly Affordable.
Lightning Fast
​
Unlike flash-based alternatives, Designa is built on an SaaS platform. Nothing to install and incredibly quick. You'll be creating stunning graphics in mere minutes
MASSIVE Library Of
Royalty-Free Assets
Includes over 7.5 million stock images,
icons, fonts & graphics. Unlimited variety
for unlimited campaigns
Easiest To Use Graphics
Platform Anywhere
Zero learning curve, editing is point and click simple. Keyword search lets you quickly find any element you need in seconds
Effortless Customization
​
Whether you start from scratch or select from 3000+ top quality templates, editing is simple & intuitive. Easily customize any element any graphic to create your own unique designs
Advanced Editing Made Easy
Layer multiple images with the drag & drop editor; apply multiple filters; incorporate hand-drawings, stickers, shapes and so
much more
Unique Features You Won't
Find Anywhere Else
Designa is the only graphics platform that includes BOTH a 2-click mockup creator AND eBook builder. Save time & money with ALL your graphics needs under one roof
​Unlimited Applications For Any Business
The ONE thing all businesses and marketers have in common is the ongoing need for graphics in their campaigns. Designa gives you the competitive edge YOU need to create stunning graphics in any market … and is PERFECT for
Affiliate Marketers
Video Marketers
Brick & Mortar Store Owners / Small Business
Product Creators
Freelancers
Traffic Specialists
List Builders
eCommerce Stores
Social Media Marketers
Face facts: graphics come at a price. You're either forced to struggle with expensive & complicated
software, or pay specialists every time you need a new design. Not anymore.
EASY Income Opportunity Ahead: Designa Is The PERFECT Weapon For New & Existing Freelancers
You Can Make SERIOUS Money With Designa As A Graphics Specialist -Even If You Have Zero Technical Skills … Guaranteed!
According to Freelancer Magazine and Industrial Reports, the global market for freelancers is worth over $1trillion dollars … And growing by over 14% a year over the last 5 years. Freelancers that offer graphic design charge PREMIUM rates and their services are in HUGE demand. Designa can help YOU cash in on this cash-cow industry.
​Make Full Time Income In Just A Few Hours Per Week – ZERO Previous Experience Needed!
Here Are Just Some Examples
Of The UNFAIR Profits People Like You Are
Making With Graphic Design …
Vihrapopova has earned over $66,125 with over 2645 review (with over 2,645 Reviews) in one year as a freelance (screenshot below)
Gayan Madhawa has earned over $82,680 (with over 4,134 Reviews) as a freelance graphics designer (see screenshot)
Simon "Quote Jungle" has done over 12,000 gigs and got over 1,353 reviews in 12
months as a graphics designer with average sale of $175 per design (Over
$2,000,000 in income!)
Evelyn has done over 13,000 gigs with 1,393 Reviews at average of $15 per gig (Approx. income: $195,000)
Unlimited Profit Potential Providing Unlimited Graphics Services …
Whatever your clients want, you can deliver … including:
Top-performing ads
Engagement-driving
social media posts
Logos, eBooks, covers
& mock-ups
Website & sales page graphics
And SO MUCH more! Imagine, charging $100s to even $1000s for projects that take you less than an afternoon …
With Designa doing ALL the heavy lifting. Unfair freelance income … yet ANOTHER Designa difference!
FACE FACTS
Graphics come at a price. You're either forced to struggle with expensive & complicated software, or pay
specialists every time you need a new design. Not Anymore.
The Cost Of Doing Business
Compare Designa To The Rest
Infographics blend the best of both images & text for a powerful
way to deliver your marketing messages & content.
UNLIMITED Everything – $48.50

ONE-TIME [Black Friday Only]
If you like paying much more for much less, you've got options… But if creating unlimited designs for any
type of project … for a FRACTION of the cost, time & hassle it takes with any other platform …
Unlock Unrestricted Access Now!
100% Money Back guarantee … Price jumps to a
monthly subscription as soon as this launch special expires
See why customers rave about our software solutions
Still On The Fence? Your Small 1-Time Investment Is Completely Covered
The Designa 100% Money Back Guarantee
Pick up Designa now, try it out for a full 30 days, and all the risk is on us. Enjoy all the benefits of unlimited graphic designs for any campaign
See for yourself that this is the most complete, versatile and easy to use graphics creator anywhere. In the highly unlikely event the software doesn't perform EXACTLY as advertised, or something is not working and we tech is unable to resolve your query, just get in touch and we'll refund your purchase. Doesn't get more fair than that.
100% Money Back guarantee … Price jumps to a
monthly subscription as soon as this launch special expires
Your Choice
An UNLIMITED Collection of top-converting graphics for ANY project for an incredibly low one-time fee …
Or the constant struggle & expense of limited alternatives & high-priced designers. Designa has been built – by design – to
save you time & money while creating top-converting graphics for any project. Make the easy choice now. Hit The Button
For Unrestricted Access At This Extremely Low, One-Time Price.
Thanks for checking out this page.Wishing you the very best of success,
Ifiok Nkem
Ope Banwo
Simon Warner
P.S. We don't want to rush you, but time is ticking down on the limited 1-time pricing. You're completely covered
by our 30 day money back guarantee and have nothing to risk by securing your license right now.
Early Birds Discount Begins in:
Will this work on both Mac and PC?
Yes – Designa is a 100% cloud-based solution. All you need is an internet-enabled device operating on any platform to access the software.
Are there any limits on how many graphics I can create?
None at all. Unlike the competition, we feel marketers shouldn't have to pay extra to grow their business … so unlimited graphics are included with your license.
Do I need any technical skills or graphics experience?
None at all. We've created Designa to be incredibly simple to use for marketers of any level. Point & click your way to stunning designs in minutes … WITHOUT the learning curve.
What about training and support?
Step-by-step training videos are included inside the dashboard for quick reference.
Our friendly support desk is a click away if you ever have an issue … staffed with specialists to get you up and running quick!
I already have a graphics software … why do I need Designa?
Simply put, there's no more complete or EASY to use graphics solution on the market.
Create unlimited designs for unlimited projects while enjoying features you won't find anywhere else. All for a ridiculously low one-time cost when you take advantage of this launch special.
Holiday Special

Use The Coupon:

SPECIAL50

To Bring The Price Down to $63.50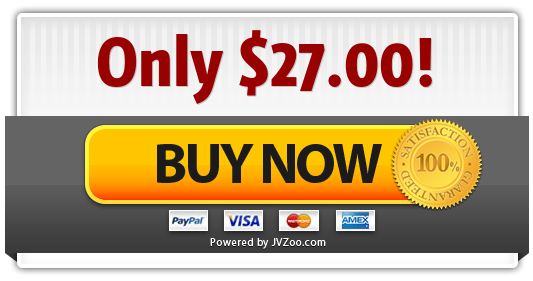 ​

Use The Coupon:

SPECIAL50

To Bring The Price Down to $63.50
© Designa 2018. All rights Reserved